Body By Moose is always looking for qualified Auto Body Technicians. Please give us a call today to apply!
Get Directions
Auto Body Shop, Collision Repair and Auto Body Repair


in Peru, Kokomo and Denver

Since 2000, Body By Moose LLC has served drivers of Denver, IN as a full-service auto body shop. From collision repair to custom paint jobs, we can do it all, restoring your ride to even better than original condition. Whether you've been in an accident or need to erase minor damages, our shop is well-equipped to get you back on the road in a vehicle that's stunning, flawless and safe.

Body By Moose LLC auto body experts understand that getting your vehicle repaired and back on the road as fast as possible is the top priority following a collision or weather damage.

That's why we've developed a full range of auto body services to minimize the hassle of collision damage and maximize peace of mind when you need it most. For experienced processing of your insurance claims and reliable paint and dent repair and many other services, we invite motorists to visit our fully equipped shop or call to set up an appointment for a free appraisal.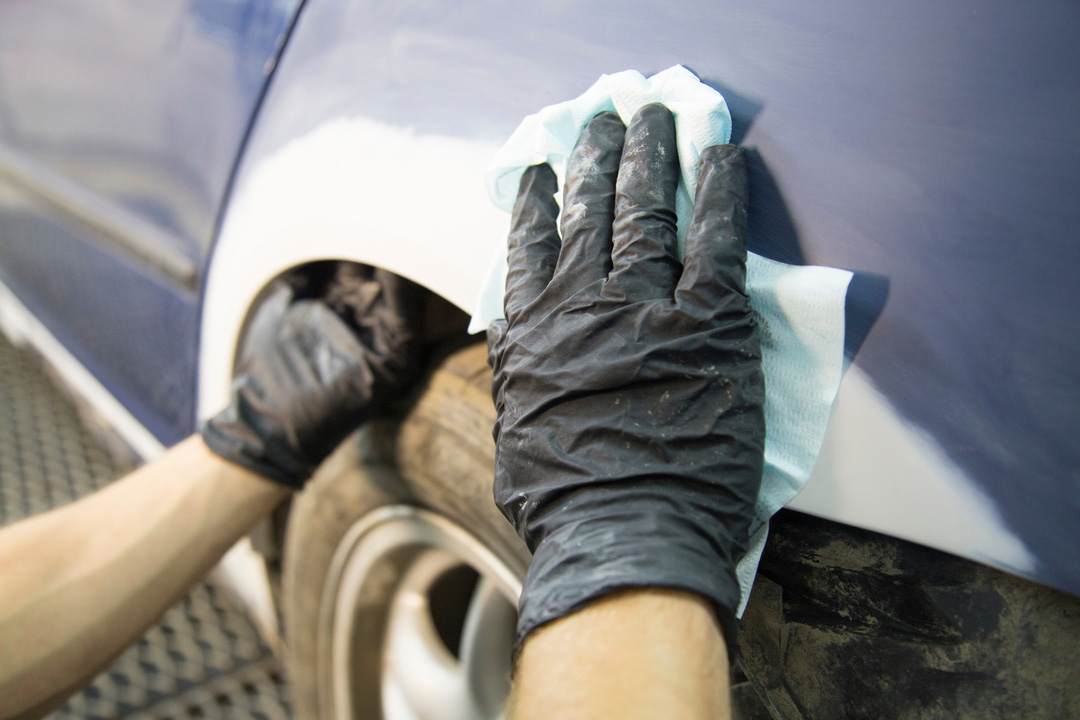 Auto Body Shop in Denver, IN
Been in a wreck and need to restore your ride? Body By Moose LLC is the team you can trust to repair any and all damage. From crushed bumpers and panels to paint, glass and the frame below, we can repair it all, making your ride look like new in no time. We're with you through every step of the process, even helping Denver, IN drivers with car collision insurance claims. We've developed a reputation for outstanding auto body work over the past two decades, offering excellence in every service we provide. We restore major and minor damage using the latest equipment, techniques and premium-quality products. Our customers know they can rely on us for quick turnaround times and affordable rates. No matter what it takes to restore your vehicle, we ensure you're getting the best value, every time. We're also happy to assist with the auto insurance claim process for Denver, IN drivers. We provide accurate, detailed estimates for every client, and offer knowledgeable assistance in processing your insurance claims. We also offer free appraisals and full warranties for added peace of mind. Contact us today to learn more about our capabilities so you can get back on the road in no time, behind the wheel of a vehicle that looks great and drives safe.
We use the latest equipment for precision vehicle frame straightening and measuring.
We have the capabilities to install decals and graphics to customize your ride.
We make replacement parts in-house, custom-fabricating for an exact fit replacement.
We're the leading RV repair shop in the region, capable of working on fifth-wheels.
We're proudly locally-owned and -operated, serving the Denver, IN community.
Auto Repair Services
Windshield and auto glass repair and replacement
Vehicle frame straightening and measuring
Panel and frame replacement
Lease return repairs
Wheel alignments
Hassle-free warranties
Schedule Auto Body Services
Your vehicle is an investment. When it's damaged, make sure you're trusting a professional to restore the value of that investment. We fix all types of damage, from minor fender benders to major collisions. Contact us today for an estimate.
Locally owned and operated, Body By Moose LLC is made up of a team of certified experts who can handle repairs for any make and model of domestic or imported vehicle. If you've been in an accident, our accredited team will promptly start the repair process and offers every service you require from dent, windshield and paint repair, to the complete auto body restoration.
Get in touch with us today
Based in Denver, IN and Serving Residents of the following surrounding areas:
Miami County, IN
Howard County, IN
Wabash County, IN
Cass County, IN
Fulton County, IN
Mexico, IN
Kokomo, IN
Amboy, IN
Logansport, IN
Peru, IN
Perrysburg, IN
Pettysville, IN
Gilead, IN
Chili, IN
Macy, IN
Lagro, IN
Converse, IN
Logansport, IN
Rochester, IN
Huntington, IN
Wabash, IN
Galveston, IN
Andrews, IN
Car
Insurance Claims
Each client is provided with accurate and detailed estimates written by our specialists who carefully assess the damage to your vehicle. Recognized as an exceptional auto body repair service by insurance companies, Body By Moose LLC offers knowledgeable assistance with the processing of your insurance claims, as well as free appraisals, and full warranties, for added peace of mind. We are fully committed to offering courteous and reliable auto body repair services that include arrangements for your rental car, transportation to the nearest bus, train or airport, or simply a safe ride home.
Whether you have a small chip in your windshield, exterior collision damage, need a paint, or an audio upgrade, we offer certified and experienced staff, state of the art equipment and proven auto body expertise.
What to Do After
a Car Accident
Call 911
Even if you're in only a minor accident, you may be required by law to call the police in your region. An official police report also helps speed up insurance processing claims.
Contact Information
Exchange information with the other driver – Make sure to include name, driver's license and insurance information.
Document the accident
Take photos of the damage to both vehicles along with written notes of what took place.
Witnesses
Jot down the names and contact information of any witnesses and a brief summary of their version of the accident.
Repairs
Arrange for car accident repairs with a reputable auto body shop.
---
Testimonials
Provided friendly, timely and quality body work , welding and painting service for my food trailer. Great value for the price I paid, would recommend to friends and family!
— thomas cooper
Quality work and awesome customer service. We have used Body By Moose in the past and wouldn't hesitant to do so again.
— Kyle Oliver
I have used Body By Moose LLC for many many years. Always up front no beating around the busch. He is very good at what he does. I drive over an hour to take my jobs to him. I have seen him do some wicked paint jobs that absolutely amaze me. Great quality, great prices, stand behind everything they do. Only place I would send someone if they ask for a body shop.
— Dillon Davis